144V DC Compressor, an Efficient Solution for EV Air Conditioning System
The core of an air-conditioning system for an electric vehicle is its compressor. Guchen GC27A144 27cc 144V electric compressor is a
variable speed compressor
, which provides a reliable solution for EV AC system. It consists of an inverter, a high-speed brushless DC motor, rotating scroll and fixed scroll, oil-gas separator etc. Each component of the compressor have been innovatively designed and fully validated individually.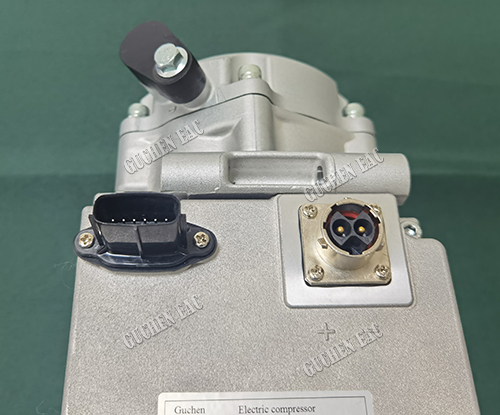 ◆
An inverter
is used to precisely regulate the temperature via controlling the motor speed - slowing down or speeding up depending on the real-time climate demands of the EV. Variable-speed inverter technology reduces power consumption, making GC27A144 144V air conditioning compressor a higher energy-efficiency solution for EVs.
◆
Brushless DC motor
is used to drive the compressor. It has variable speed ranges 1000-5000rpm, and can be regulated smoothly. The electric motor is featured by good regulation performance, high speed and electronic control.
◆
Scroll type compressor
: one scroll is fixed, whereas the other scroll is moving. Refrigerant is compressed through the moving scroll in a smooth motion. The 144V scroll compressor is with higher efficiency and quiet operation, being a reliable solution for EV AC System.
They are finally coupled together making up an electric all-in-one compressor unit to ensure the overall cooling performance of EV air conditioning system.
---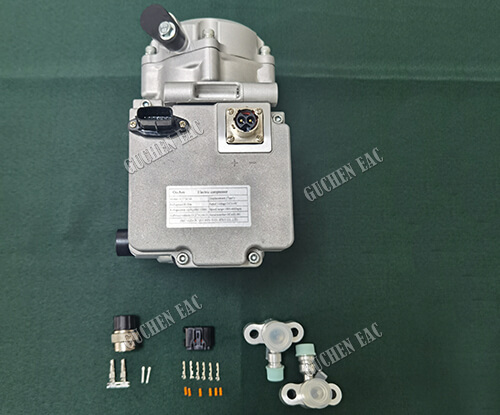 Features of GC27A144 27CC 144V DC Compressor
1. It is electrically driven by DC 144V power source, zero-emissions.
2. Widely used in air conditioning system of electric cars, electric trucks, vans, hybrid vehicles and other vehicle markets.
3. Easy to install, light in weight, small in size, steady in operation, high in energy efficiency
4. It comes with soft start speed controller.
Our clients choose
Guchen EAC Compressors
for their affordable price, wide operating temperature range, large BTU capacity and reliability. The electric compressors are available in
12VDC
,
24VDC
,
48VDC
,
72V
, and 144V etc.
---
Q & A
Q
: Hello, can you manufacture this unit (or a unit with a similar rating) to operate between 100V and 150V DC?
A
: GC27A144 model is a 144V DC electric compressor. It is designed with wide operating voltage range: 110-180VDC.
Q
: Can GC27A144 be used on electric 3 wheelers?
A
: Yes. Three-wheeled electric vehicles take up 79% of overall EVs in India. In May, 2022, our Indian client has placed a trail order on 144V e-compressor which will be used for electric three-wheelers air conditioning.
---
Dimensioned Drawing of GC27A144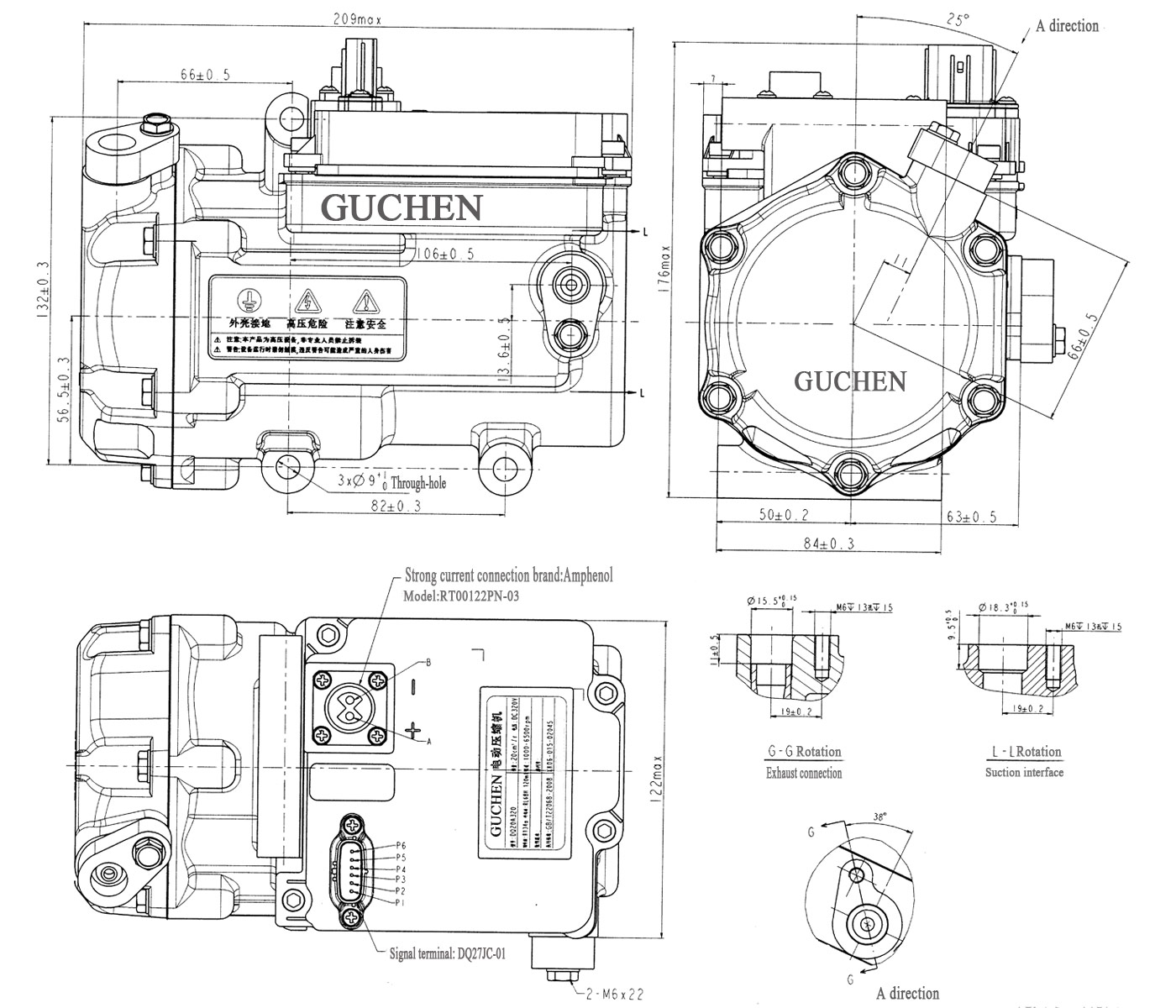 ---
Performance Data of 27CC 144V Electric Compressor
GC27A144
Motor Speed (rpm)
3000 RPM
4000 RPM
5000 RPM
Cooling capacity(W)
2250
3000
3750
Input power(W)
1045
1395
1740
EER
2.15
2.15
2.15