Electric compressor is a vital part of electric air conditioning system.
---
Brief Introdction on DC 24V Electric Compressor for Battery Powered Air Conditioners
LD20A24AB vehicle compressor is a
low voltage 24 volt DC air conditioner compressor
for truck sleeper cab, van, tractor, tractor cab, semi truck cab etc. A compact 24V inverter type scroll AC compressor.
The unique design of
GUCHEN EAC
24 volt electric scroll compressor makes it an energy-saving compressor for DC powered air conditioning system in the world today.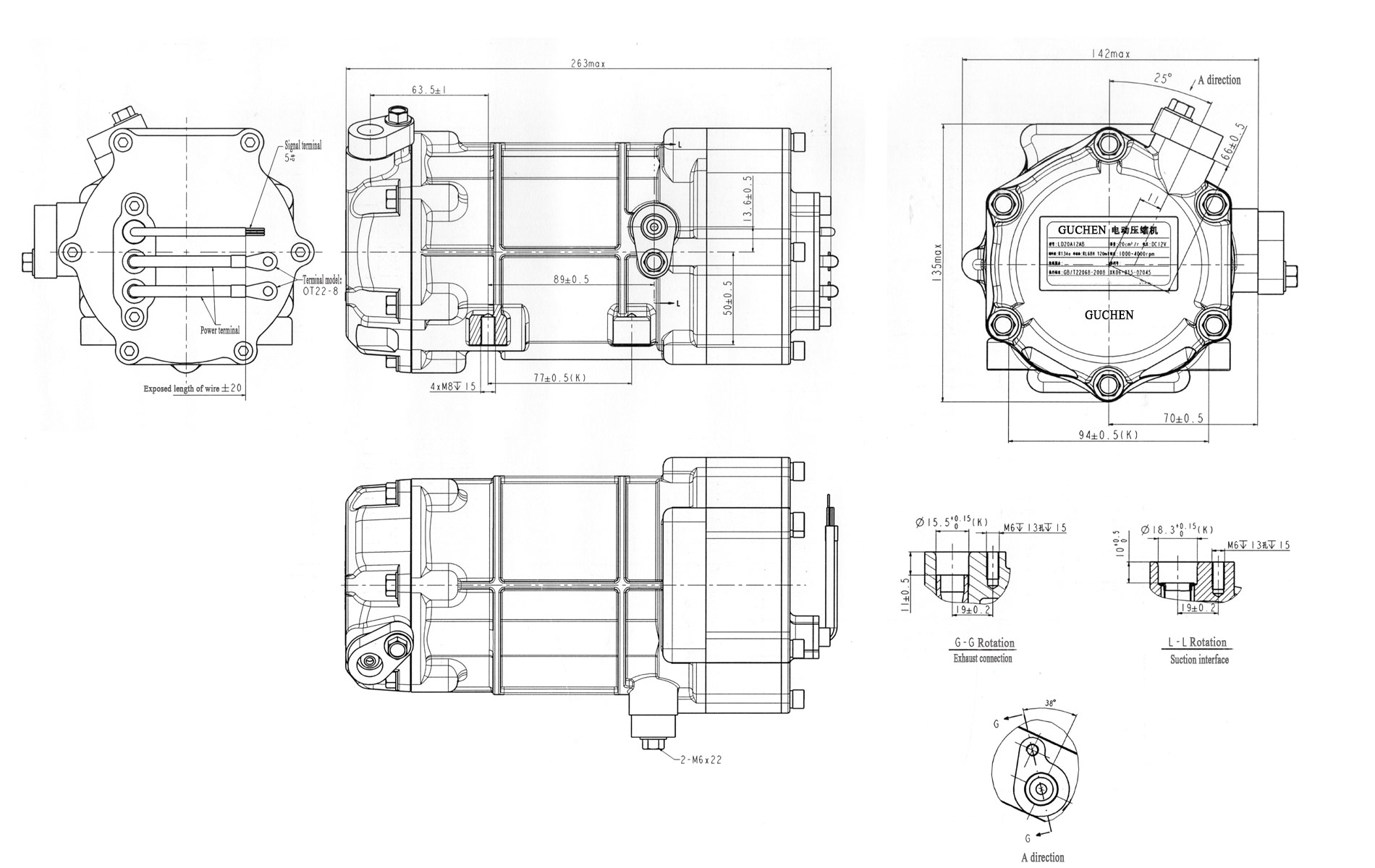 ---
Top 4 Reasons Why You should Choose Guchen EAC LD20A24AB 20cc/24V DC Compressor
1. Fewer wear parts
The innovative scroll design and improved inverter technology makes the low voltage compressor more reliable and efficient, which means considerable saving throughout the lifetime of your electric AC compressor system. The parts of LD20A24AB 20cc/24V compressor can be hardly worn, so it has a longer service life, less maintenance and service. A compressor that doesn't require expensive operational costs will save you money in the long run.
2. Energy-saving, Zero-emission
The
low voltage electric AC compressor
is driven by DC 24V brushless electric motor, 100% R134a oil-free compressor for 24V truck sleeper cab A/C system and other DC powered air conditioning units.
Featured by energy-efficiency, Guchen EAC 24V low voltage electric scroll compressor is a universal solution for vehicle electric air conditioning. It has been widely used in AC system of truck sleeper cab, electric car, special vehicle and so on.
3. Safe
The 20cc/24V low voltage DC scroll compressor runs smoothly with low vibration and quiet working environment, therefore it is also called "Hyperstatic Electric Compressor" for A/C units. It provides a safe power supply to promise the normal function of vehicle electric air conditioning systems.
Meanwhile, the standard DC brushless motor and mature inverter technology protect compressor, and guaranteed its safe operation.
4. Wide application of 24V low voltage scroll DC compressor
The new revolutionary DC24V low volt electric scroll compressor are ideal power source for a large variety of DC powered air conditioning systems (for truck cab, semi truck sleeper cab, van, construction machinery, agricultural equipment cabin, special vehicles, boat etc.)
---
Components of LD20A24AB 20cc/24V DC Compressor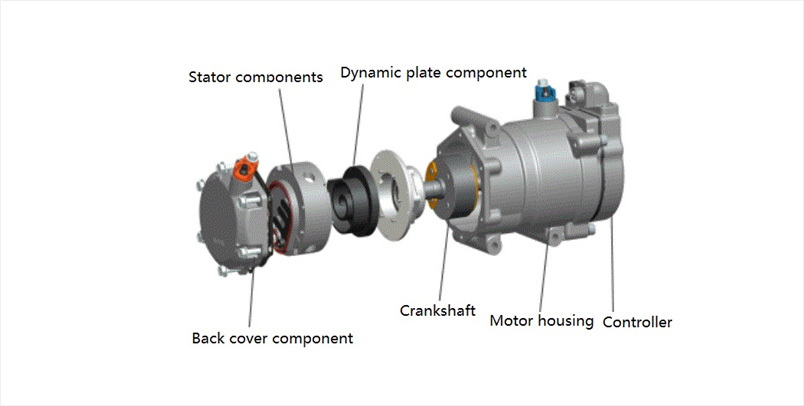 ---
Extension Reading on Guchen EAC

LD20 Series

Electric AC Compressor
Guchen EAC LD20 series compressor comprises of LD20A12AB and LD20A24AB.

Models:
LD20A12AB DC 12 volt Automotive E-Compressor
LD20A24AB DC 24V Compressor
Heat Pump DC 72V Compressor

Displacement (cc/rev): 20cc

We regard LD20 as the most widely-used compressor system because it is with broad range of voltages to meet escalating customer demand for 12V/24V air conditioner for truck or van.
LD20 series includes a broad line of low voltage compressor (DC 9V~16V,DC 20V~32V) ideal for so many vehicle electric air conditioning systems.

LD20 Series Performance Curve
Nominal Refrigerating Condition
Evaporation Temperature
0.6℃
Condensation Temp.
55℃
Inspiratory Superheat
10℃
Temperature before Expansion
50℃
Ambient Temperature
50℃
Refrigerant
R134a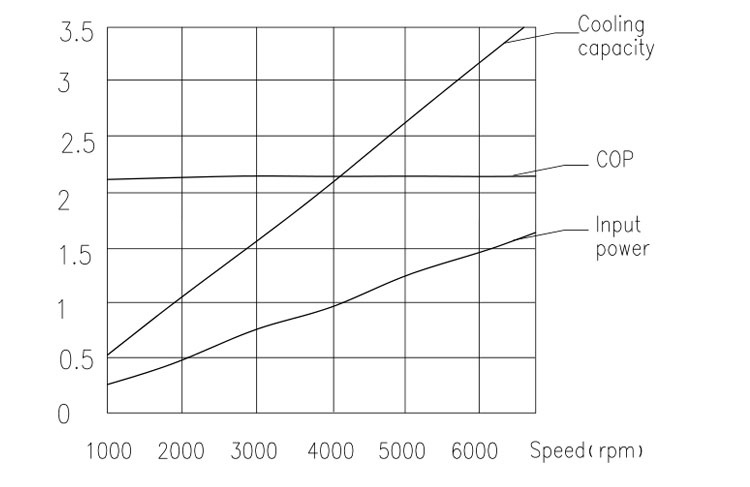 ---
Application of 24 volt DC Compressor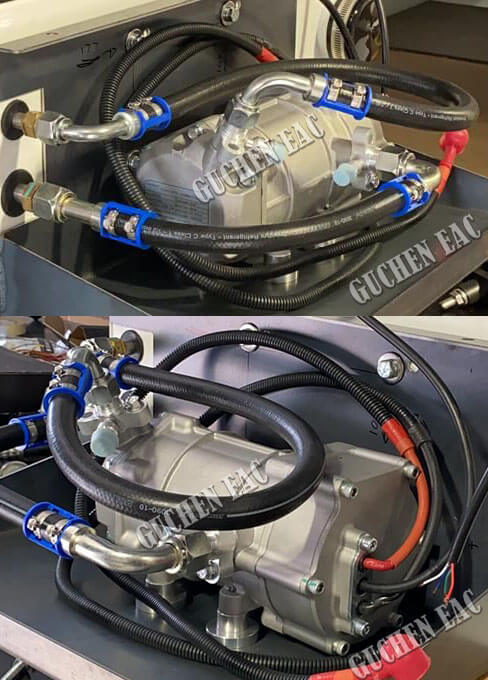 Guchen EAC 24v ac compressor kit is universally acknowledged for its robust design and high output. The sealed dc compressor is suited for tough working environments. In the past few years, it has been the best selling aftermarket kit for trucks with 24 volt dc air conditioner. For quotes online, please mail to
ec@guchen.com
or
shao@guchen.com
---
Video