Guchen EAC LD27A72AB is a DC 72V electrically driven compressor designed for vehicle DC air conditioner. The compressor can be fitted to electric last mile delivery vehicles, kinds of commercial vehicles (vans, trucks, semi truck cabin), construction machinery and agricultural machinery (tractor cabs) with battery powered air conditioners. LD27A72AB is our ultimate recommendation for DC72V air conditioning.

---
Main Parts of 27cc/72V Air Conditioning Compressor
The DC 72V electric compressor includes
a drive shaft that can rotate clockwise or counterclockwise, and has an eccentric part of a predetermined size;
a cylinder, which forms an internal volume of a predetermined size;
a roller, which contacts the inner peripheral surface of the cylinder, and It can be rotately mounted on the outer peripheral surface of the eccentric part, can roll along the inner peripheral surface, and together with the inner peripheral surface form a fluid chamber for fluid suction and compression;
the blades are elastically mounted on the cylinder to make it and The rollers are continuously in contact;
the upper and lower bearings are respectively installed on the upper and lower parts of the cylinder to rotatably support the above-mentioned drive shaft and close the internal volume;
the oil flow path is set between the bearing and the drive shaft and makes it The organic oil flows uniformly between them; the discharge ports are connected to the fluid chamber;
the suction ports are connected to the fluid chamber and are separated from each other at a predetermined angle;
the valve assembly, which is selectively opened according to the rotation direction of the drive shaft One of the suction ports.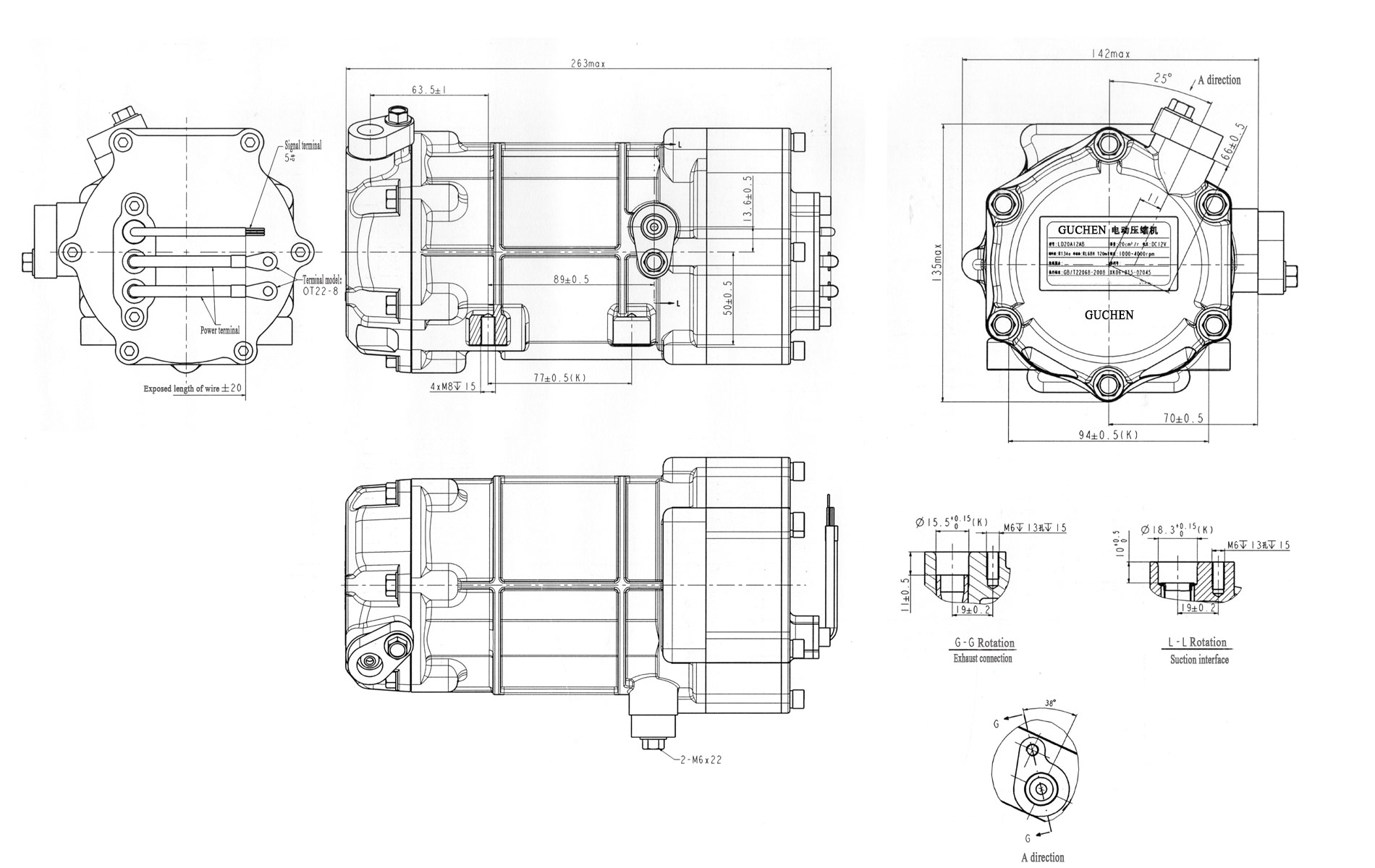 The Next Generation 72V A/C Compressor from Guchen EAC
◆ With long service life and high energy efficiency, the 27cc/DC72V electric compressors are ideal for DC powered air conditioning systems such as battery powered A/C system for truck cabin etc.
◆ LD27A72AB DC72V Electric compressors have gained considerable attention for the ability to deliver high reliability and high volumetric efficiency.
◆Future-focused inverter technology provides the best way to avoid inefficient. An inverter-driven DC compressor can control the speed of compressor motor, thus slowing down/speeding up the cooling capacity, thereby consuming less power.
◆ Available from 12-72 volt, Guchen EAC low voltage electric compressors are equipped with brushless DC electric motors, making the compressor low NVH (noise, vibration and harshness).
You may also be interested in:
Inner Parts of LD27A72AB 27cc 72V DC Compressor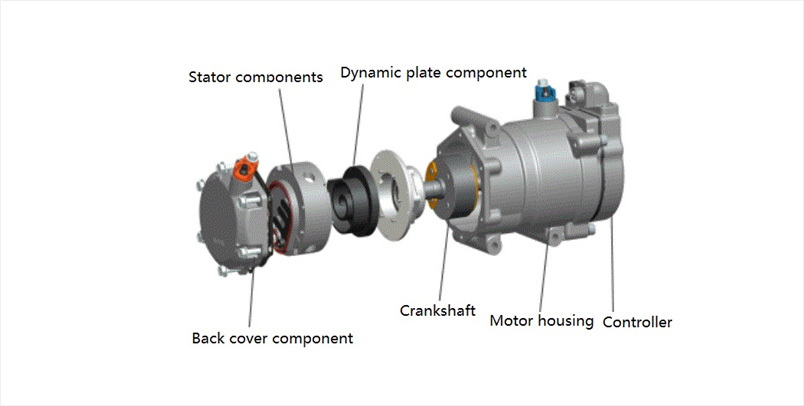 LD27A72AB Electric Compressor for Van Air Conditioner
LD27A72AB Vehicle Compressor is mainly suitable for van, ambulance , commercial vehicles and the swept volume of LD27A72AB compressor is 27 cm3.