900V platform will be the great enabler for super fast charging technology: The most effective way to solve the mileage anxiety of electric vehicles is to develop super fast charging, and the 800V high-voltage platform came into being. Super fast charging is the general trend, and the industry needs to promote the adoption of 800V or higher voltage platform (i.e. 900V) architecture for electric vehicles.
Guchen EAC
has spotted the trend of intelligent and electric development of heavy-duty construction equipment, and launched a 900V electric air-conditioning compressor modeled as "GC34A900" for high-voltage platforms.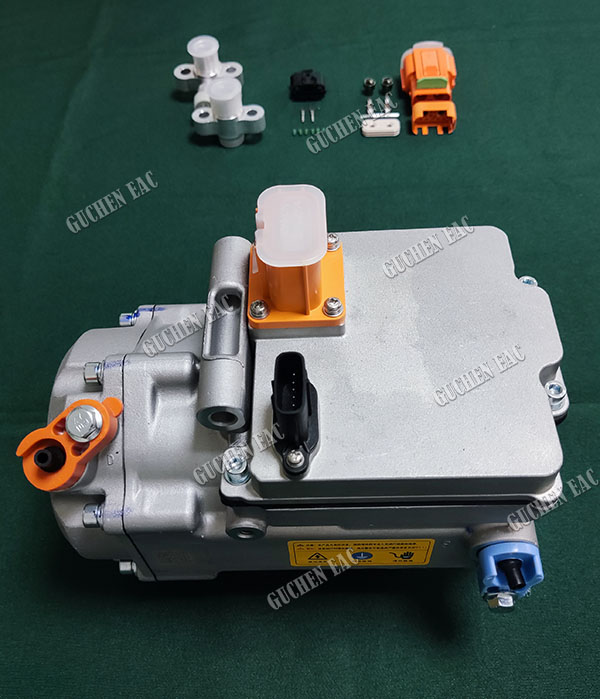 Introduction of 900V Electric Air Conditioning Compressor
GC34A900 model is a 34cc 900v electric compressor, which can be used in the HVAC system of electric construction machinery, electric heavy trucks, electric compact excavators and wheel loaders, electric heavy-duty vehicles, and other battery-electric vehicles in passenger-vehicle industry.
The displacement of this product is 34cc, and the maximum voltage can reach 950V, which is completely suitable for the use of 900V vehicles, and the speed range is 1000-6500 rpm. At the same time, the product can be started normally at the harsh ambient temperature of -40°C. GC34A900 has already been officially mass-produced, and will be the first to be mounted on new energy heavy trucks.
Features of 900V Electric Construction Machinery A/C Compressor
1) Adopting advanced drive technology;
The highly-integrated drive can withstand 950V high voltage, with long service life. It also has the function of reverse polarity protection and built-in pre-charging circuit, which greatly increases the safety of use and installation of the compressor.
The 900V compressor has passed 10,000 hours working test. Its important components, such as the dynamic and static scroll discs and bearing housings, are manufactured through 65 processes, and have a strict quality control system. Before being officially put into use, they have passed 25 quality inspections.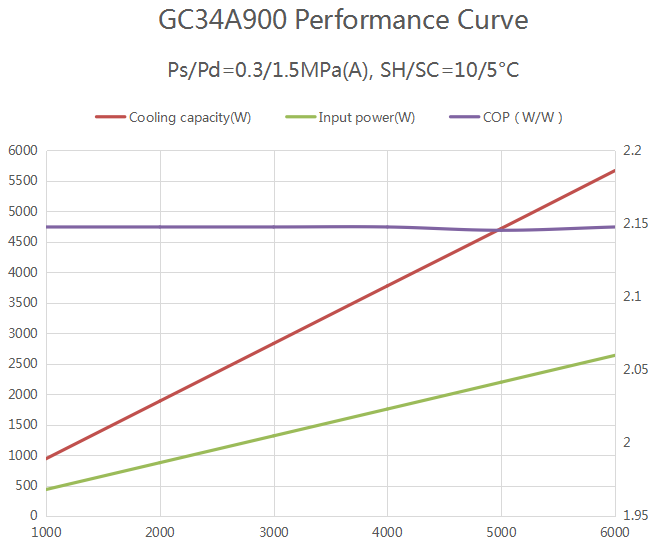 2) High efficiency;
GC34A900 comes with an aluminum alloy frame that makes it very durable, with a dedicated scroll design that allows it to run quietly while still providing plenty of power. It adopts the high-quality brushless DC motor, and its performance is stable and reliable. GC34A900 is a great choice for anyone who needs a powerful,
high-quality electric ac compressor
that can be used on all types of electric construction machinery.
3) Wide range of Guchen compressor;
After years of striving for excellence, Guchen Compressors have gone from 320V, 350V, to 540V, and finally
800V
. This 900V compressor is produced by Guchen EAC after years of technology accumulation and market research. The GC34A900 comes with everything you need to get started right away including: compressor, HV connector, LV connector, high pressure connector, and low pressure connector.