Biden's Forward-Looking Plan
It intends to bring EVs (electric cars, trucks mainly) fully into the mainstream by encouraging new battery production facilities and building charging stations (getting more EV chargers installed across the United States) to promote electric cars.
It demonstrates that Electric Cars are the Future. In the next few years, we will see automakers add more EVs to their lineup. With the skyrocketing growth of EVs, the market demand on electric AC compressor can be quiet huge in the near future.
Electric AC compressor
, as the heart of EV air conditioning systems, is an inevitable part in the whole production line. In the post, Guchen EAC will details our top 2 best selling 350V compressor for electric cars.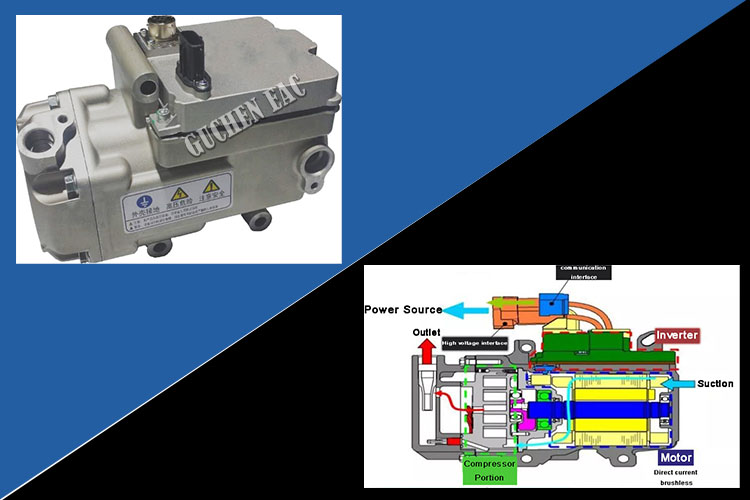 DQ34A350
If you are working on electric car projects, an
inverter type electric scroll compressor like DQ34A350
will be your best bet.
Basically speaking, the more speeds an electric compressor offers, the less energy it consumes (the more energy it saves) and the more driving comfort it will provide. DQ34A350 model is a variable speed electric compressor which can ramp down or up its refrigeration capacity depending on the load needed at the time.
It wins our top spot for the best selling ac compressor available. The best-budget compressor comes with compact design, making the small unit easy for sea/air transporting and storing.
DQ34A350 features a brushless electric motor that is perfect for low-noise electric cars uses. The structural characteristics of the brushless motor determine its long life. Within a reasonable range of use, the brushless motor basically does not require additional maintenance costs. The electric motor is designed to realize the precise control of speed and features an oil free design.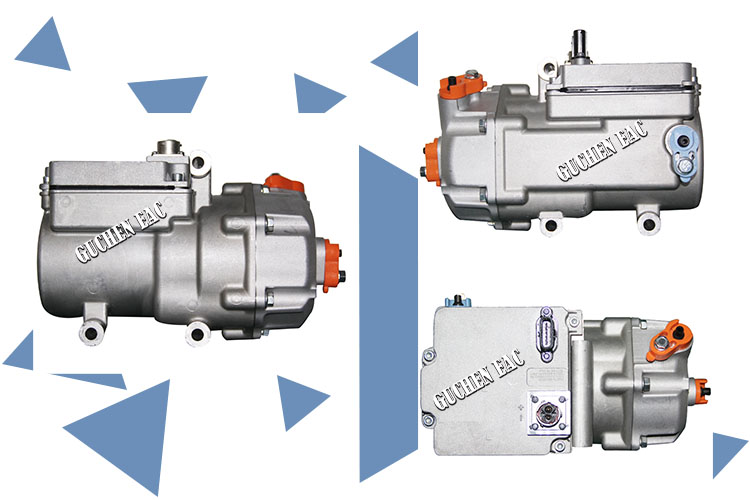 HP34A350
The battery operated,
34CC heat pump compressor
is built with durability, innovative designed to thrive in electric automotive industry. All the components are manufactured with outstanding build quality, meaning they will last in the toughest conditions. It perfectly suits to all those 230V-405V electric cars with a 34cc displacement.
With the installation of Guchen EAC 350V heat pump compressor, your electric car AC will be a very efficient heating and cooling system.
It is a variable speed heat pump electric compressor whose power is adjustable to the load. The greatest benefit is that it innovative heat pump design of improving heating performance in cold days.
More information on Inverter-driven electric compressor:
◆ its power can be modulated according to how much of cooling is needed. It operates only what is needed.
◆ the capacity can decrease or increase in small increments.
◆ variable speed compressor saves energy and money.
◆ It is more durable, less vibrating and much more resistant.
HP34A350 heat pump is the best option for automakers looking for an electric compressor with increased heating performance at an affordable price.
Different EV manufacturing factories will have different needs, but at Guchen EAC, we are able to provide perfect solutions for all your electric car compressor requirements.