The electric truck industry is currently experiencing rapid development. In this article,
Guchen EAC
will review the current state of affairs in electric trucks and examine how it came to be that way. We will also look at future prospects for electric trucks in various industries.
---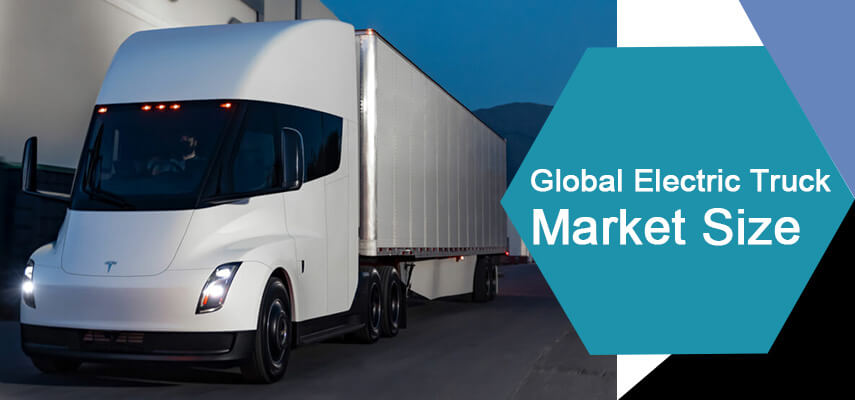 Global Electric Truck Market Size
The global electric truck market was valued at $1.85 billion in 2022, and is expected to grow to $2.72 billion in 2023, growing at a CAGR of 47.5% between 2022 and 2023. In year 2027, it is expected to reach $13.63 billion.
In terms of volume, it is projected to increase from approximately 112 thousand units shipped in 2023 to approximately 1 million units shipped in 2030, according to MarketsandMarkets™ analysis based on an in-depth secondary research conducted with industry experts.
The major drivers for this market are rising fuel prices, increasing demand for low-emission vehicles, improving vehicle range and the need for reducing greenhouse gas emissions.
---
The Reason Why Electric Trucks Develop so Fast in the Global
The global electric truck market is anticipated to witness significant growth over the forecast period owing to their high-efficiency, low maintenance cost and reduced carbon emission levels compared to conventional diesel-powered trucks.
The increasing popularity of electric trucks for short haul operations is also driving the growth of the market. These vehicles are popularly used for distribution and delivery of goods in urban areas where environmental pollution is a major concern.
The demand for electric trucks is also driven by rising concerns regarding environmental pollution and fuel costs.
In addition, stringent government regulations on emissions has led to increased adoption of electric trucks by various industries such as mining, construction and agriculture across the globe. A recent report by Roland Berger states that EU countries have invested heavily on infrastructure development including charging stations for electric trucks in order to reduce their carbon footprint.
Moreover, growing efforts by automotive manufacturers to develop new technologies such as hybrid vehicles, electric engines, etc., are also boosting the industry growth in the coming years.
---
Pure-Electric Truck Segmentation By Vehicle Type
Based on vehicle type, the market is segmented into heavy-duty trucks, light-duty trucks and medium-duty trucks.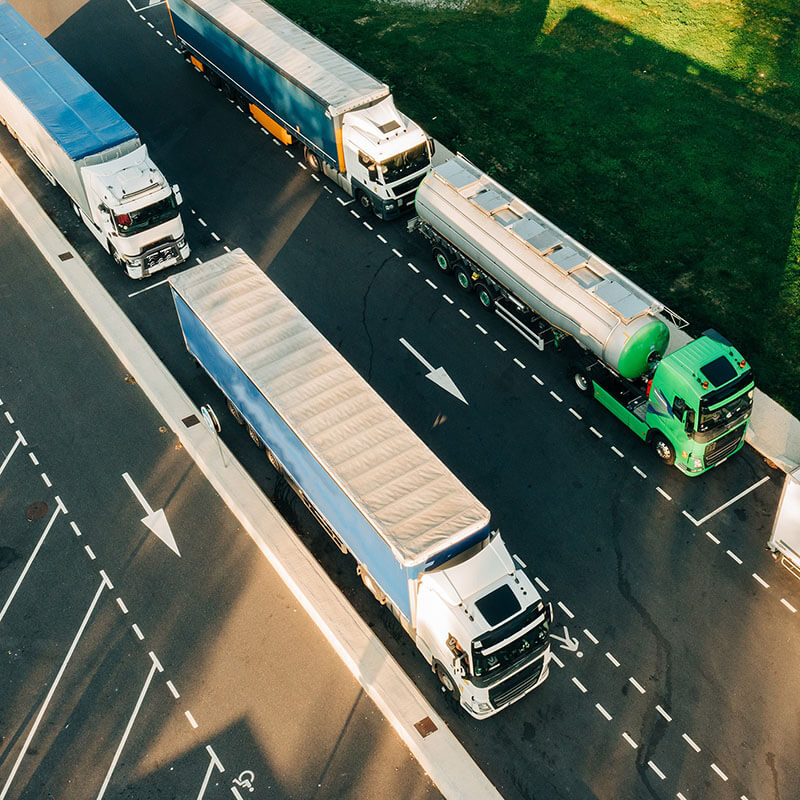 ◆ Heavy-Duty Electric Truck
Heavy duty electric trucks are designed to carry large loads over long distances with limited stops. They contribute the largest share to the overall market due to their higher payload capacity compared to light and medium duty trucks, which makes them suitable for large scale operations such as mining sites or construction sites where large amount of materials are required to be transported at one time.
◆ Light-Duty Electric Truck
Light duty electric trucks are used for short distance operations such as urban deliveries and city distribution centers. These trucks are designed for 10-ton payload capacity and have a range of less than 100 miles per charge. These trucks can be charged overnight and perform their tasks without any interruption during their day-long operations. Light duty trucks are equipped with battery packs that can be easily replaced or swapped from another vehicle when needed, which reduces downtime and provides flexibility in fleet operations.
◆ Medium-Duty Electric Truck
Medium duty electric trucks are designed for applications such as parcel delivery and garbage collection. The growth of medium duty electric trucks has been driven by their use in city transportation for intra-city movement within a metropolitan city or town. They are used for local delivery and pickup services in residential areas where high vehicle density exists. The increasing focus on improving air quality and reducing traffic congestion in urban areas is also expected to fuel the growth of medium duty electric trucks during the forecast period.
---
Major Player in the Electric Truck Market
The top 4 market leaders of electric trucks are BYD Motors Inc., Mercedes-Benz Group AG, Volvo Group, and Ford Motor Company. These companies are focusing on developing battery-powered vehicles that can be used in commercial operations such as short-haul trucks, long-haul trucks, refuse collection vehicles, and others.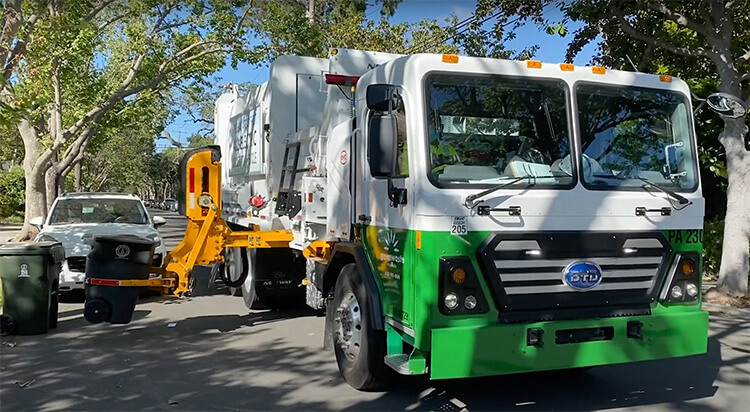 BYD
is a Chinese manufacturer of automobiles and rechargeable battery products headquartered in Shenzhen City, Guangdong Province. It is one of China's largest automobile manufacturers with a total sales volume of 1.86 million vehicles in 2022.
In March 2022, Einride has ordered 200 units of the Class 8 8TT BYD day cab e-truck, which is powered by BYD's Iron-Phosphate battery. The vehicles will be used in the U.S. to carry out local deliveries and light-duty operations. The order marks the largest number of BYD e-trucks to be delivered outside Asia. It also represents a significant step toward mainstream acceptance of electric trucks as a viable alternative to diesel-powered vehicles.
Mercedes-Benz
is one of the leading automobile manufacturers in the world. It offers various models of electric trucks that are used by different businesses across different industries like mining, construction and agriculture. Some of its popular models include eActros, eCitaro and Urban eTruck. Mercedes-Benz Group AG (Daimler) was the first company to introduce an all-electric heavy-duty truck in North America in 2016. It has also been working with Tesla Inc., which provides batteries for its trucks.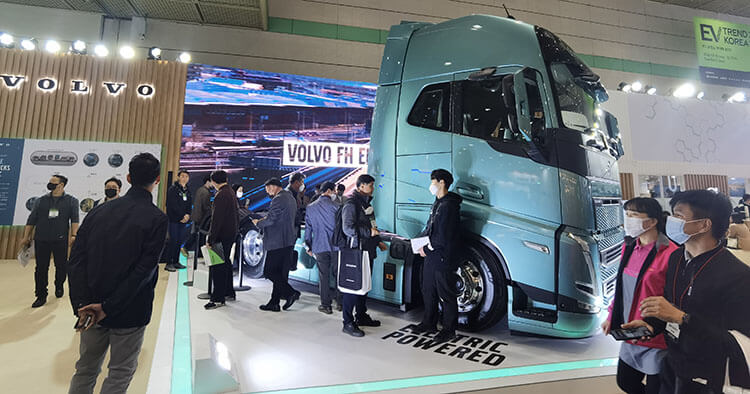 Volvo Group
: Volvo is one of the largest truck manufacturers in Europe and North America. It offers various types of model from medium range (MRT) to heavy duty (HDT) trucks weighing up to 25 tonnes. In addition to its own brand Volvo Trucks, it also makes Mack trucks under license and Renault Trucks engines under license through its cooperation with Renault SAS. Its EV initiative includes partnerships with Mitsubishi Fuso Truck & Bus Corporation (MFTBC) and Volkswagen Truck & Bus GmbH (VW).
Ford Motor Company
is an American multinational automaker headquartered in Dearborn, Michigan, United States that sells automobiles and commercial vehicles under the Ford brand. The company's electric truck, called the Ford F-150, was released in 2020 and since then it has been selling like hot cakes.
---
The Future Development Trend in Electric Truck Sector
◆ Self-driving
In recent years, the development of self-driving technology has been very fast. It has been widely used in cars and buses. Nowadays, we can see that many companies are developing self-driving trucks, such as Daimler, Tesla and Uber. These companies have high hopes for self-driving technology and believe that it will become a major driving force for the development of electric vehicles.
The driverless truck will have many advantages over a traditional diesel or gasoline powered vehicle. First of all, it is much safer because there is no human error involved in driving. Also, with better fuel economy and lower maintenance costs, this technology could save millions of dollars for companies that operate long-haul trucks. This technology also has great potential for saving lives as well as improving road safety.
◆ Battery Innovation
Battery has a direct effect on the range, charging time, performance, reliability and safety of electric trucks. The development of new battery technologies is critical to the success of electric trucking, as well as other transportation sectors.
Improving the Safety of Lithium-ion Batteries: The safety of lithium-ion batteries has been a concern for years due to their potential for thermal runaway - an uncontrolled chemical reaction in the cells that can lead to overheating and even fire. To address these concerns, manufacturers have implemented various safety mechanisms into their batteries to prevent thermal runaway. These include advanced monitoring systems that measure cell temperature and voltage; overcharge protection; undercharge protection; cell balancing; venting mechanisms; and pressure relief valves.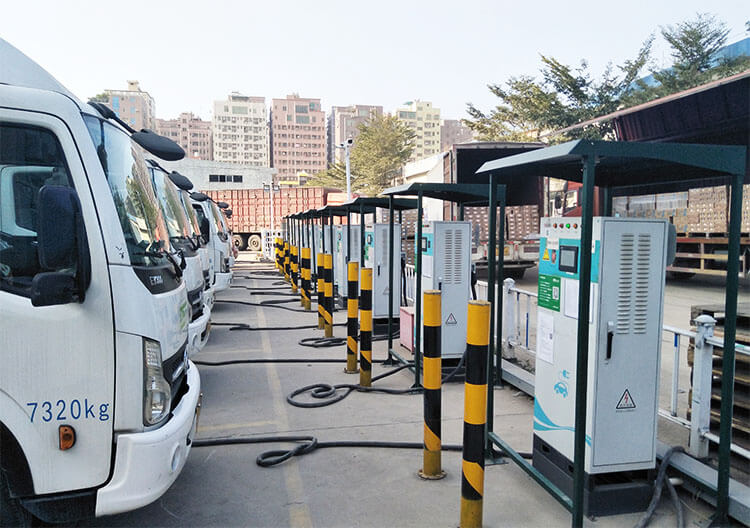 ◆ Public charging infrastructure
High initial investments required for manufacturing these vehicles along with lack of charging infrastructure may restrain the market growth of electric trucks industry globally in near future. The infrastructure required to charge an electric truck is complex, consisting of multiple stations along a route with thousands of miles between each station. Electric truck drivers also need to be able to charge their vehicles while they are not driving them -- which means they will need access to charging stations at home or at work.
The public charging infrastructure for heavy-duty electric trucks is still in its infancy, but it can greatly improve the convenience of the driver to switch to electric vehicles. In addition to traditional charging methods (such as Level 1 charging), there are also fast charging methods (Level 2 and 3) that can be used by drivers when they need an urgent charge during their trips (for example when they travel long distances). The use of fast charging methods not only reduces the inconvenience of going back home or finding a conventional outlet to charge but also saves time when switching to electric vehicles.
◆ Advanced compressor design for higher climate comfort while driving electric truck
In the future, we will see more and more electric trucks on our roads. And if you're a driver of one, you can expect a much more comfortable ride compared to conventional vehicles.
The technology behind this is not new - it's just been refined and perfected over many years by engineers. But now that battery-powered vehicles are becoming increasingly common, there's a strong need to make them as comfortable as possible for the driver.
One way that this can be achieved is through
advanced electric truck ac compressor design
. This allows drivers to enjoy a much more pleasant climate in their cabins, even when they're driving long distances or in extreme weather conditions.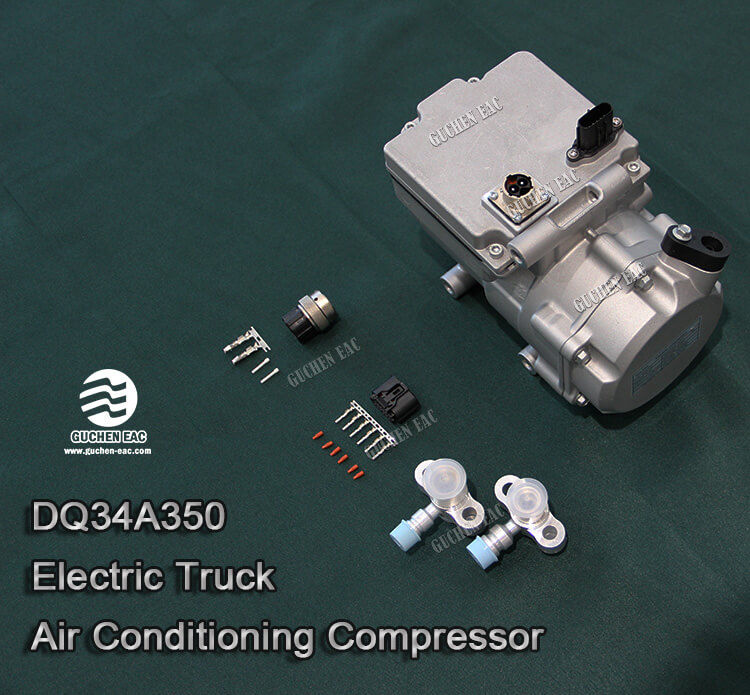 ◆ Electric Road System
The most significant impact of EVs on our society is that they charge wirelessly through induction coils embedded into road infrastructure. This technology is called the 'electric road system' (ERS). An electric road system is built to allow trucks to charge as they drive down the highway. This concept could help reduce emissions from diesel trucks significantly in the future if adopted widely.