Although it has entered spring, the coldness of winter has not yet faded. A good way to withstand an extreme cold, in addition to winter coats, air conditioning is also essential.
Car air conditioning system can be said to be a key configuration that directly affects driving comfort. Especially in summer and winter, it is almost "life-saving", and the
electric air-conditioning compressor
plays an absolute vital role.
How much do you know about E-compressor?
The following
5 tips and tricks will quickly develop your skills on high voltage AC compressor
.
1. At present, there are many companies engaged in the production of automotive air-conditioning compressors globally, but few of them are strong enough in new product & market development capability.
In China, Vehicle AC compressors mainly include scroll compressor, rotary air conditioning compressor and swash-plate compressor, among which scroll AC compressor is mainly driven electrically being widely used in electric vehicles.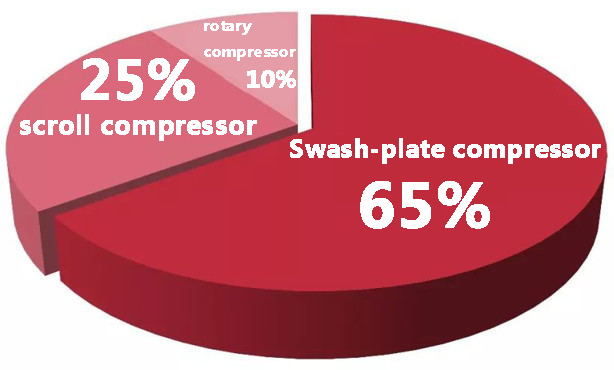 Guchen EAC has been in dedicated researching and manufacturing of e-Compressor for more than 20 years. We are professional in solving all your
EV AC compressor
related problems. If you have any questions on e-Compressor, please feel free to drop us a line:
info@guchen.com
2. Swash-plate compressors are most widely used as traditional air conditioning compressor. It is the leading product of reciprocating compressor with years of development. It is mainly used in big displacement vehicles (above 2.0 L) with mature technology.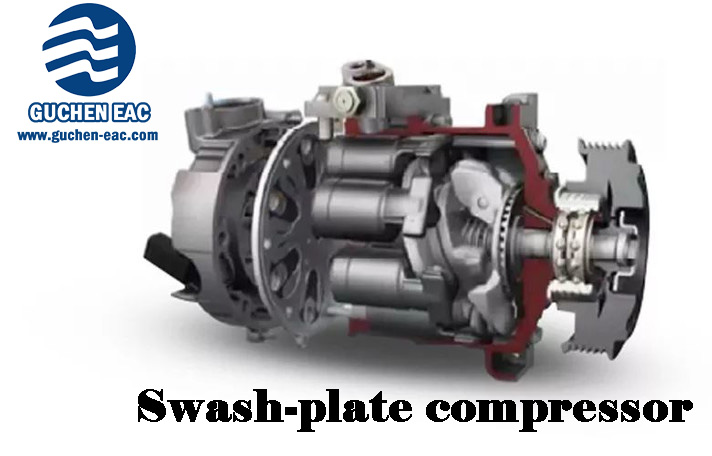 Scroll compressor has no reciprocating motion, newer on the scene;
◆high efficiency
◆light weight
◆low noise
◆stable operation
◆more reliable
but limited by operating conditions and accuracy requirements, maintenance is difficult. It is more suitable for small displacement vehicles (below 2.0L);
Click to learn more details on our
DQ320 electric scroll compressor
.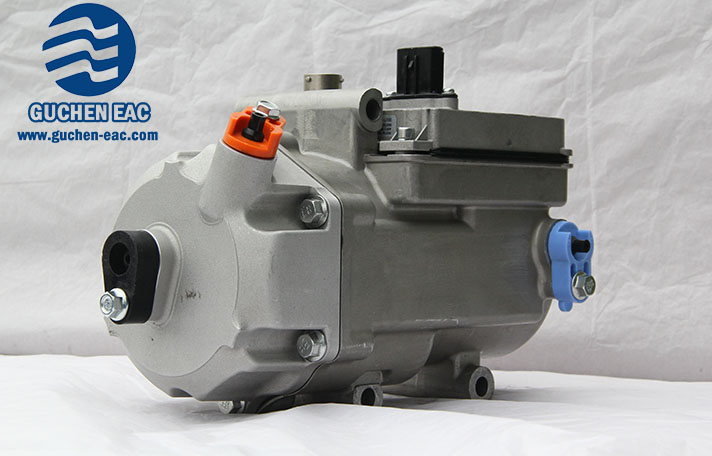 The rotary AC compressor is small in size and weight, easy to be arranged in a small engine compartment, suitable for mini vehicles (vans, etc.), with relatively few applications.
3. In a car's air conditioning system, compressor is an out-and-out "electricity beast". The difference between
electric air conditioning systems
and tradition ones is that traditional fuel automobiles are driven by engines and they consume engine power; while electric vehicle air conditioners are driven by power batteries, which consumes electricity.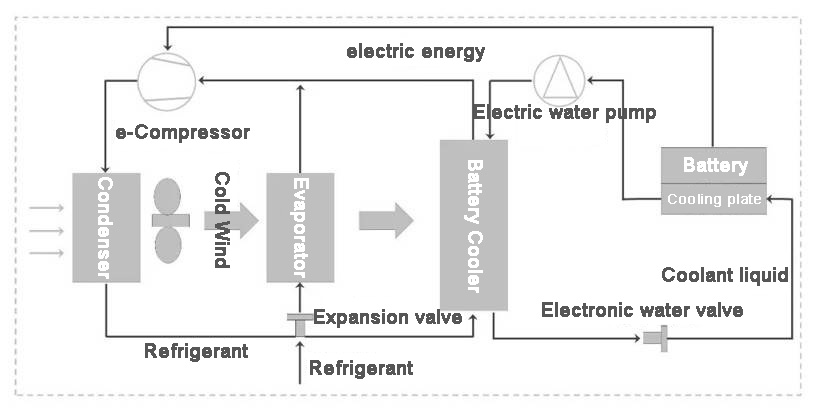 4. With the fast development and widespread application of new energy vehicles, there is huge market space in accessories and repairs of battery thermal management system and electric vehicle air conditioning systems. Taking
electric AC compressor
for example, due to its compact design, easy installation and higher efficiency, the e-Compressors have been widely used in air conditioning system of pure electric and hybrid vehicles.
5. Based on the special attributes of thermal management of new energy vehicles,
Guchen EAC
predicts that its future development trend will mainly includes these two levels:
One
is the cooperation of thermal management suppliers and vehicle manufacturers to develop customized solutions at the entire system level;
The other
is battery thermal management suppliers provide modular solutions. System suppliers cooperate with vehicle manufacturers through flexible solution strategies to jointly create a beautiful and comfortable travel experience for drivers and passengers.