Popularity of Battery-powered Parking Coolers
Buying a parking cooler has been the top choice of all truckers when it comes to cool down their truck cabin in extremely hot summer nights.
Featured by much lower cost, energy saving, easy installation, engine-idling reduction, and high cooling efficiency, engine-off auxiliary air conditioners become the most attractive option for long-haul truckers.
There are lots of parking cooler options, and manufacturers have different types for customers to choose from. It becomes more and more important for suppliers to provide users premium quality and energy-efficient cooling options, to survive the fierce competition that's going on today.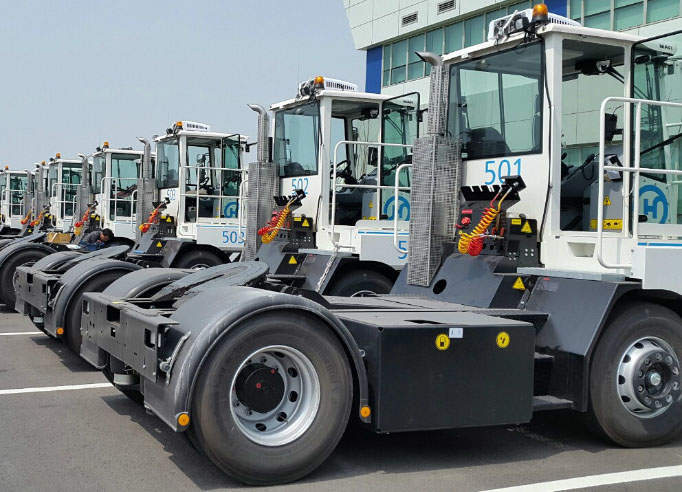 Compressor, one of the 6 main components of
DC powered air conditioning system
, directly determines the product quality. For manufacturers, if they want to produce good air conditioners for truck to satisfy the increasing requirements on cabin cooling, the first thing that should be taken into consideration is to choose the best DC compressor.
With 20 years of design and manufacturing experience, Guchen EAC provides
state of the art 12V 24V DC Compressor
to a wide variety of EV conversion shops, truck factories, start ups, and EV AC manufacturers. Today, we would like to introduce the top 2 best-selling 12V 24V air conditioning compressors this year, and hope they can help our clients provide best efficiency cooling solutions for truckers.
---

Best 12 Volt Air Conditioner Compressor 2022
As truck cab always has limited space, the size and weight of the truck parking cooler will determine whether your customer buy it or not. size dimensions do matter in this regard. People won't go buying overly large AC units in a certain space in the truck, therefore a smaller model will be something truckers prefer.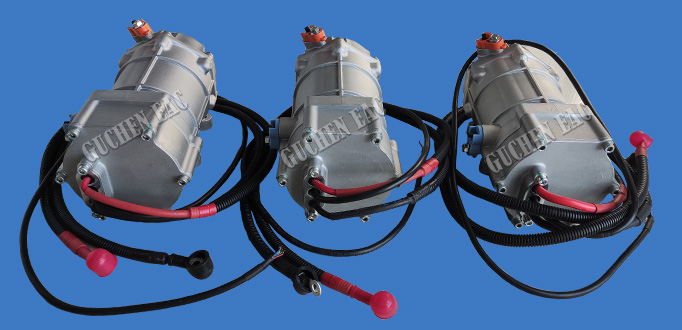 Guchen
LD20A12AB 12v dc compressor
is small and compact.
◆ It is a compact compressor unit that might fit all small air conditioners to save space.
◆ The mini 12V compressor can fully minimize the parking cooler size, completely compatible with the 12v air conditioning systems.
◆ Light weight, 6.3kg, lighter than other compressor units supplied in the market now. If you are just looking for something small, portable, lightweight, you will never regret to use Guchen mini compressor.
◆ The compact 12v compressor draw a very small amount of current for very cold performance. Cooling efficiency is the most essential parameter that determine the quality of a parking cooler. With LD20A12AB unit, the truck air conditioner will keep a constant comfort climate for truckers in summer days.
For any suppliers who are trying to find exactly the right dimension to install into the parking air conditioner, Guchen LD20A12AB model will be the best choice.
---
Best 24v DC Compressor for Truck Air Conditioner 2022
Q: Any 24v compressor brand that's good for long term use?
A: yes, of course. Every component in the compressor will affect its quality, performance and service life. There is no doubt that an
electric compressor
comprised with top quality spare parts would be much more endurable at daily climate control of EVs than poor component ones. Most customers are willing to pay for quality, so do select the best compressor for your truck parking coolers.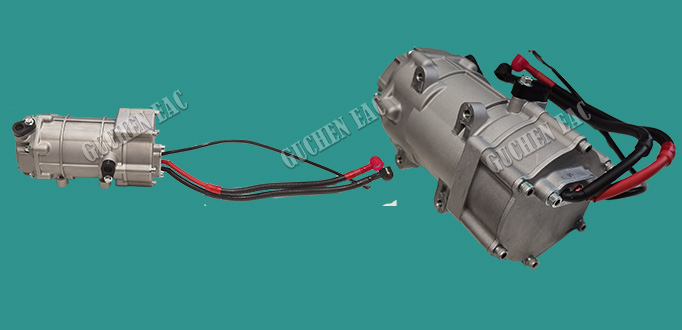 Guchen
LD20A24AB 24V compressor
consists of the latest scroll type compressor, DC-AC inverter, variable speed BLDC motor, environmentally-friendly refrigerant, oil separator and upgraded compressor housing. All components are with high product quality, maintaining optimal cooling performance of the 24v compressor, so Guchen compressor can keep working in different weather conditions.
If requiring accurate temperature control and long-life 24v air conditioning compressor, please select Guchen LD20A24AB model.