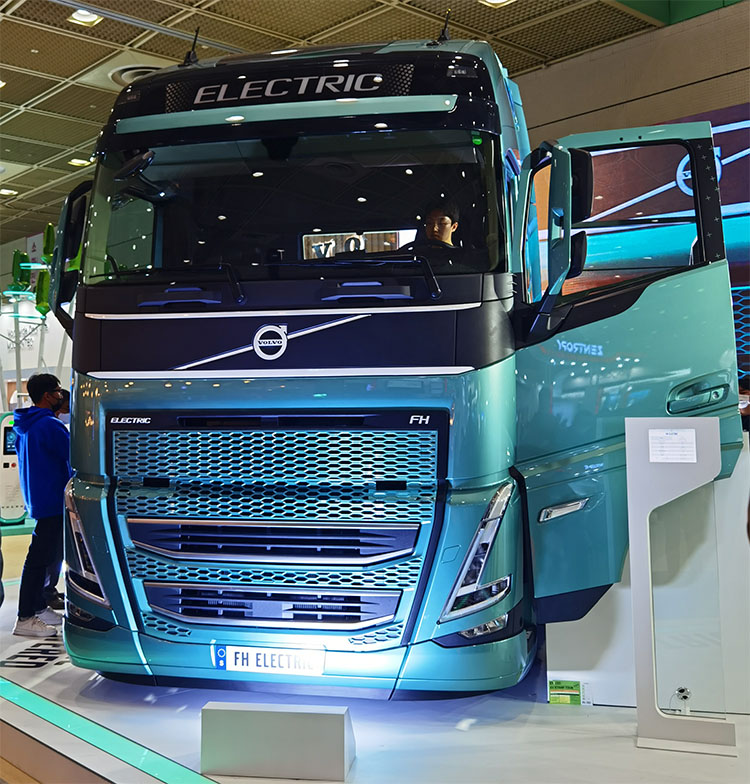 Brazil Market has Seen Prosperity in Truck Parking Cooler
As Brazil is one of the countries that has a large territory and with higher temperatures, users here are heading to
parking air conditioners
because they are cheaper than any other air conditioner.
On the one hand, the development of automotive industry has led to an increase in demand for parking air conditioners, especially for trucks and buses. According to data from ANFAVEA, sales volume of new trucks in Brazil reached 126,642 units in 2022. In the first quarter of 2023, the sales of new trucks reached 28,616 units, with a year-on-year increase rate of 6.6%.
On the other hand, The demand for truck parking coolers is increasing due to the rapid development of the logistics industry in Brazil. With the continuous improvement of infrastructure and transportation conditions, more and more companies have begun to use large trucks to transport goods. However, due to poor weather conditions during summer and winter seasons, many drivers are unwilling to drive long distances due to high temperatures, which affects their efficiency. Therefore, many drivers choose to park at rest stops or other places along the way instead of driving directly from A to B by following a fixed route or timetable.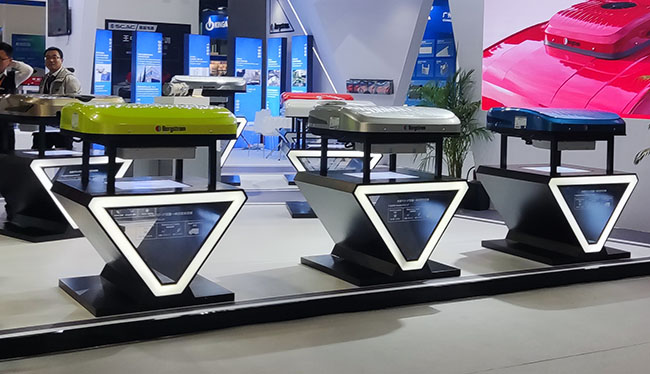 Truck Parking Cooler Increases Climate Comfort for Brazilian Drivers
Truck parking coolers are a perfect solution for vehicles that need more cooling power than regular units provide. They are also used in commercial vehicles and trucks that need to stay longer in one place.
These units can be installed in different types of vehicles, including trucks, vans or construction equipment. They come with different sizes so you can find one that fits exactly where you want it to go. You can also find some models that come with different colors so you can choose the one that matches your vehicle best.
In addition to this, there are also many advantages that you can get when you use a parking cooler for your truck. These advantages include:
◆ You will not worry about high maintenance costs because the product is easy to use and low-maintenance.
◆ Parking cooler will work well even in extreme hot weather conditions.
◆ It will give you comfort while you are resting/working in your truck.
Low Volt A/C Compressor, One of the Most Important Parking Cooler Parts in Brazil
Many parts are used on parking air conditioners such as DC compressor, condenser, evaporator, control panel, refrigerant gas, a/c fittings, duct/drain hose, drier, bracket, and fan etc. Among them, dc compressor is the most important part because they are directly related to the cooling effect of parking AC. It compresses refrigerant gas in order to reach higher pressure and temperature. Then, the compressed gas will be sent to evaporator, which absorbs heat from inside of the vehicle, so that the temperature inside will be lowered down. In this way, people can feel comfortable when they are driving in their vehicles or parked at some places.
As most truck parking air conditioners are driven by 12v/24v power source, the compressors inside them are usually with 12 volt, 24 volt or 48 volt.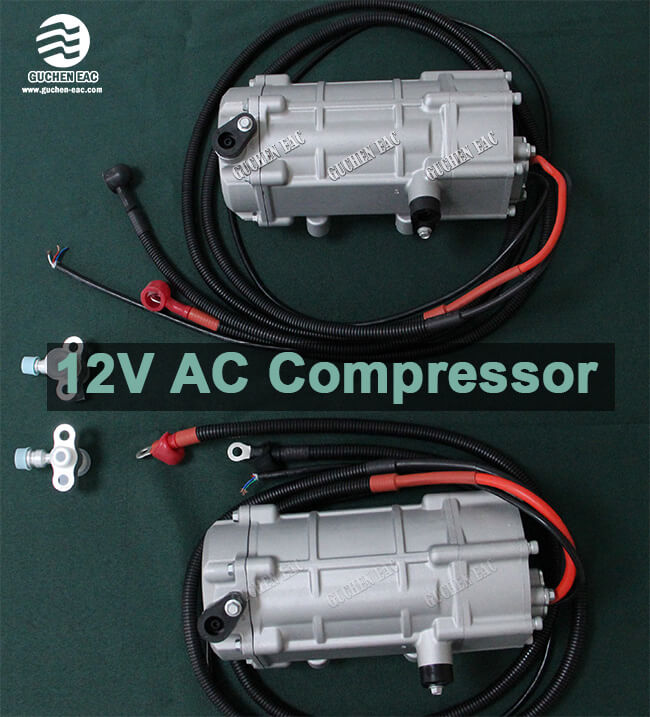 ◆ 12 volt ac compressor
The most common type of compressor is the 12v compressor, which is used in most cars and trucks. The 12v ac compressor is ideal for those who want their air conditioning system to be cost efficient and electricity efficient. A feature of this air conditioner is its lower power consumption, making it perfect for 12 volt car batteries. It is suitable for all types of 12v air conditioning that uses R134a refrigerant. Compared with the conventional power source, this type has improved efficiency, long service life and less maintenance cost.
◆ 24v dc compressor for air conditioner
24v dc compressor can provide reliable operation in any environment. And it can be used in a wide range of heavier equipment such as forklifts, cranes and other road construction equipment.
This type of compressor is designed to work at high temperatures and pressures. It is also designed to be highly efficient so that it will not cause a lot of waste heat in the system. This means that you will be able to get more power out of your system without having it overheat or cause too much noise pollution in your workplace.
◆ 48v compressor
The 48 VDC compressor is a recent product released by Guchen Team, a reliable addition to parking cooler of both trucks and vans in Brazil.
It is a high-performance, easy-to-install compressor that can be used in all 48 volt air conditioning systems. The compressor has been designed with the latest inverter technology and is energy efficient. It is ideal for a variety of applications and provides a high level of reliability. The 48 VDC compressor also features an automatic start/stop function that ensures maximum efficiency when it comes to running your vehicle or machinery.