Guchen GC34A800 800v electric ac compressor for sale
has gradually won a good reputation in the market with its adjustable motor speed,high voltage interlock design and other outstanding features. It is the best selling HV compressor at Guchen Industry in 2022.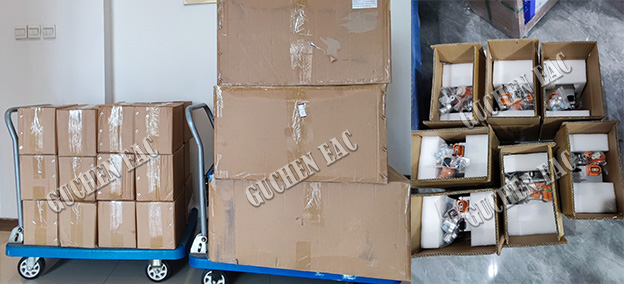 In 30th, June, 2022, Guchen exported 53 pieces of 800v compressor units abroad. These e-compressors will be used in commercial vehicle air conditioning systems.
◆ With the adjustable motor speed, it can adjust the discharge air volume to meet different climate requirements.
◆ The high voltage interlock design can effectively prevent the over-voltage and over-current of the motor, which greatly improves the reliability of the compressor.
◆ The 800v e-compressor has earned great popularity due to its reliable performance and durability.
The above-mentioned top picks of GC34A800 model made it the best alternative for our customer. That is the main reason why the client choose to purchase from Guchen Industry.
---
Looking for a
high voltage air conditioning compressor
? Look no further than GC34A800 model. And with our competitive pricing, you can be sure you're getting the best value for your money. So don't wait any longer, order your 800v electric ac compressor today!